Shaney McCoy, MEd, CMHC, LPC – Counselor/Therapist
I am a private practice counselor/therapist serving clients in and around Steamboat Springs, Colorado, as well as online as needed. As your therapist, it is my priority to create a therapeutic atmosphere that promotes growth and positive change, for you. I look forward to working with you to addresses your challenges and realize your goals. Therapy is a process that can move you toward being the healthiest version of yourself and living the life you desire.
Many people think it will feel weird to share intimate details of their life with a total stranger so let me tell you a little bit about myself!
I grew up on a small farm in Kansas and many of the values I learned there have stayed with me throughout my life. I believe that relationships and how we treat others are of the utmost importance because we will all need help, and have the opportunity to offer support to others, at various times throughout our lives.
In my early 30s, I sought the help of a counselor in dealing with some recurring destructive patterns in my life. At about the same time I had enrolled in my first college course (Psych 101 – which I loved!) and I realized within the year that my true calling in life was to become a counselor and pass on the gifts of healing and personal growth that I had been given.  Eight years later, having achieved my undergraduate degree from Arizona State University, I earned my master's degree in counseling from the University of Utah.
I have since had the privilege to provide counseling to a variety of clients including those who were court-mandated to receive substance abuse counseling; students, staff and faculty at Weber State University in Ogden, UT; and private practice clients dealing with a wide range of issues. I enjoy helping people with all kinds of challenges including (but not limited to) stress, depression, anxiety, relationship struggles, trauma of all kinds, sexual orientation and gender issues, improving overall life satisfaction and achieving personal growth.
I enjoy collaborating with clients on their treatment process and work hard to give them the tools they need to feel better as soon as possible. I draw from a variety of treatment modalities including CBT, cognitive therapy, mindfulness-based practices and EMDR, among others. I believe, as research has shown, that the relationship between therapist and client is the most important factor in predicting a client's treatment outcome, and thus strive to create a safe and welcoming space where my clients feel comfortable and empowered to engage fully in their healing process.
When I'm not working I enjoy spending time with family and friends, tromping through the mountains with my two dogs, riding my horse, listening to or playing music, and reading.
Treatment Approach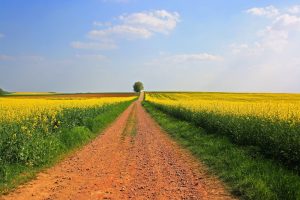 I use a variety of approaches to address my clients' unique needs. I use an integrated approach which includes CBT, cognitive inquiry, EMDR and other interventions to create a tailored treatment plan for each client.
Additionally, there is a growing body of research that supports the practice of self-compassion and mindfulness in psychotherapy. Neuroscience research reveals individuals that practice these techniques are happier, more resilient, and better equipped to heal painful memories from the past. It is my  mission to help my clients move past what's blocking them from reaching their full potential individually and in their relationships.
"What lies behind us and what lies before us are tiny matters compared to what lies within us."

– Ralph Waldo Emerson
Education & Credentials:
License #: LPC.0013861, 7763859-6004, LPC-1771
License State: Colorado, Utah, Wyoming
Practicing Since: 2010
Education: Master's Degree in Professional Counseling from the University of Utah, 2010.